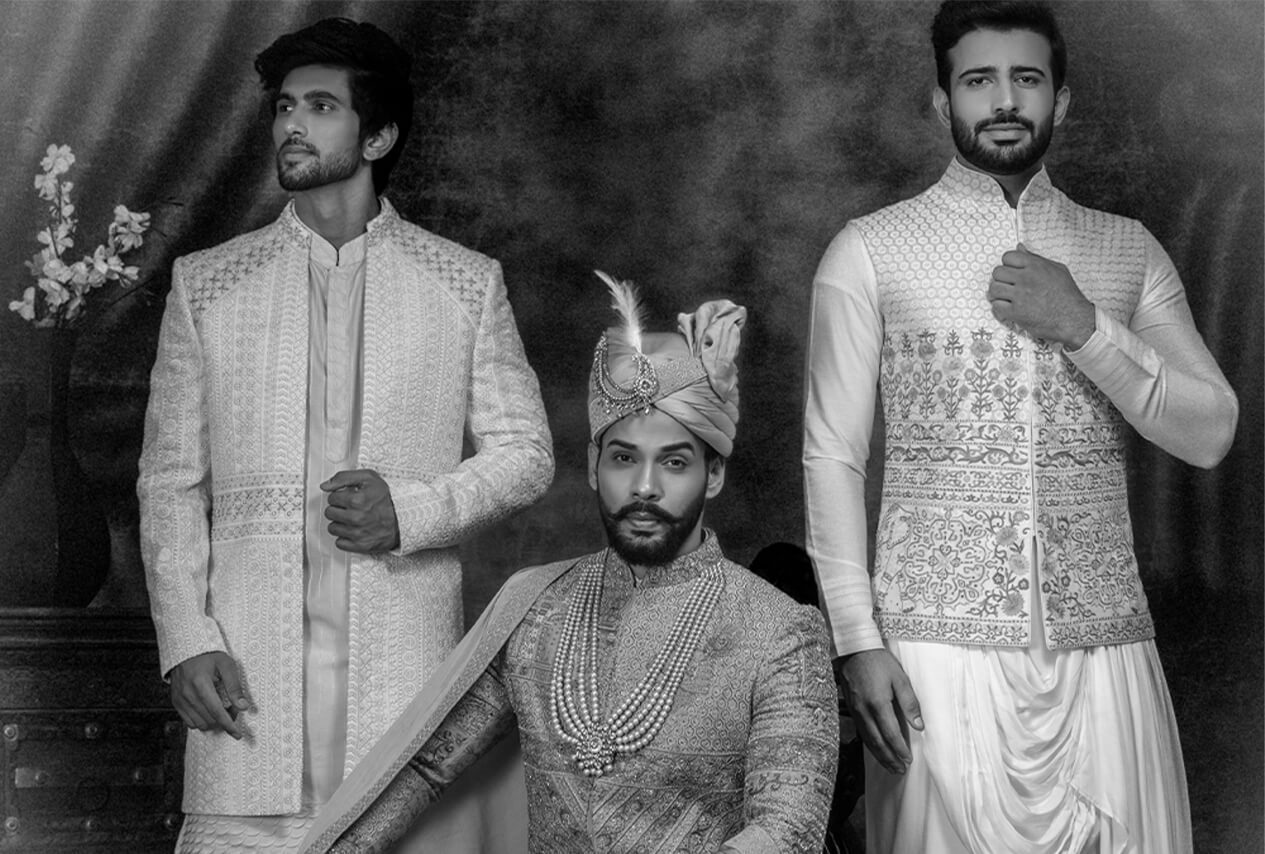 Our Story
Daga label has entered in the dynamic haute couture market with a sole motive of promoting Indian crafts and swadeshi products all around the globe. We have inherited the unmatchable art of tailoring and draping from our father who has been in this business since 1985.
Discover
SUITS
Re-inventing classic suits with new ageing pattern making, intricate detailing and structure, the Daga Label Suits are an impeccable choice for any celebration.
BROWSE THE BEST OF
JACKET SET
The panache and styling of the Jacket Sets are a sartorial choice for your next celebration.
THE BEST OF
INDO WESTERN
A perfect blend of tradition and contemporary fashion.
ETHNIC
JODHPURI SET
For the Indian in you who wants to stay luxurious, trendy and on point.



HERE TO CREATE
Daga label is known for having life in its every stitch. Our couture masterpieces with faultless quality are cherished as a timeless addition for every wardrobe. We strongly believe in the philosophy that every person holds a natural gift in the form of a unique shape, color, and size. By dressing well we value this natural gift and enhance our confidence and sense of self. We take inspiration from our clients, their lifestyle, and work so that the finish and final product is exactly what they had wished, that too without burning their pockets. Our team of experts backed with amazing artisanal knowledge along with years of experience in dealing with multi-designer stores has made it easy for us to create sartorial masterpieces with mind-blowing quality, eye-catching designs and fitting. Our work deeply holds inspiration from Indian traditional values and most of our collection reveals a perfect fusion of style and culture. Every garment is stitched with the tread of love, trust, and care.